Nowadays, with the rapid development of society, the rhythm of people's life is also growing faster, especially in a relatively better city. People usually install guardrails or barriers in dangerous places in the corridor and kitchen of the home to protect the safety of children. Not only this, but also the rapid development of society, guardrails also play a great role in environmental protection. In general, guardrails are stainless. Steel or iron coated with paint, the environmental protection is not good. In addition, stainless steel is expensive. Iron is easy to rust and rot, it will not only cause trouble but also increase the cost.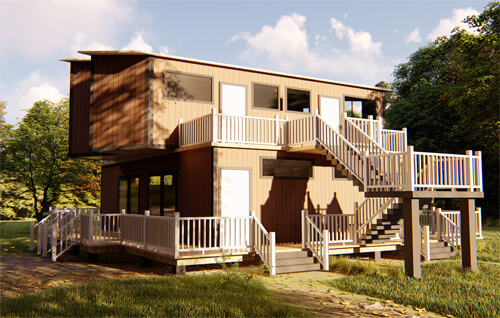 Therefore, we now use composite wpc guardrails, which are moderately priced, and will not be moldy and rot by the wind, the sun and the rain. The installation is convenient and simple, and the daily maintenance does not need any maintenance. Now the composite wpc guardrail has become the first choice of environmental protection guardrail. Beautifying the environment is inseparable from it.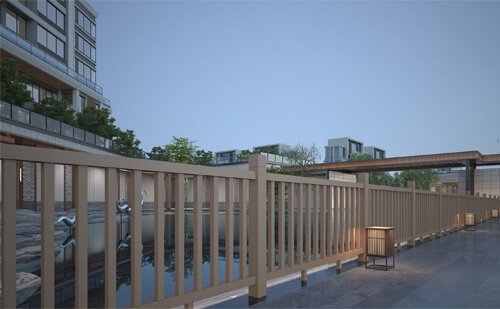 BettoWood's new guardrail is user-friendly and rounded at the corners of the armrests and columns. This guardrail has good impact resistance and can strongly resist the instantaneous destructive force in the event of an accident, The protection function is excellent. BettoWood's composite wpc guardrail is not only waterproof, moisture-proof, non-corrosive, but also fire-proof. The fireproof grade is Bf1-S1, which is the highest standard in the wood-plastic composite industry. BettoWood's composite wpc guardrail is easy to install, beautiful and generous, with a wide selection of colors. You can choose from 12 colors including pure white, Tan, gray and walnut color.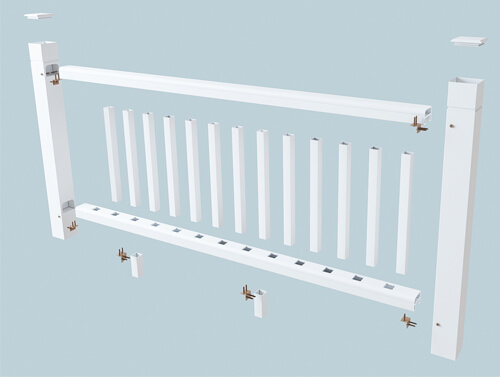 BettoWood's composite wpc guardrail will be the best choice for your garden, balcony, hallway, stairs and other security protection.