Green environmental protection is a concept advocated by everyone in today's society. Whether it is any product, people will measure whether it is harmful to the environment or harmful to human body before choosing it. These are places that people are paying more and more attention to. Composite wpc material is a new word for many people. But its role can surprise many people. As an energy-saving composite material, wpc combines all functions of wood and plastics, and its performance is much better than that of wood and plastics. Composite wpc material can be processed, synthesized and backlogged to produce many different types of products. Composite wpc pergola is a representative.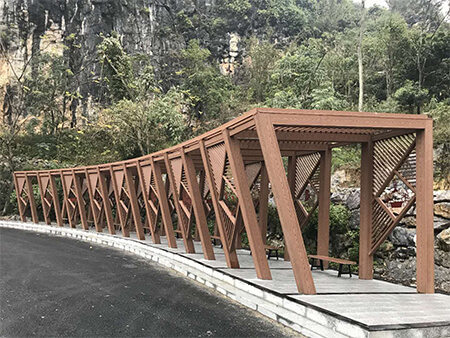 The application of composite wpc pergola is very extensive. It can exist as a garden landscape in various parks and residential areas. It can also be used as a outdoor restaurant pergola in outdoor or landscaping. Not only is it environmentally friendly and beautiful, and harmless to human body, but people can also reconstruct composite wpc pergola according to their own preferences. There are many choices in color and shape. Composite wpc pergola has a long service life, won't be easily damaged, and has strong firmness. In addition, it can also be recycled and reused in order to achieve the comprehensive development of resources.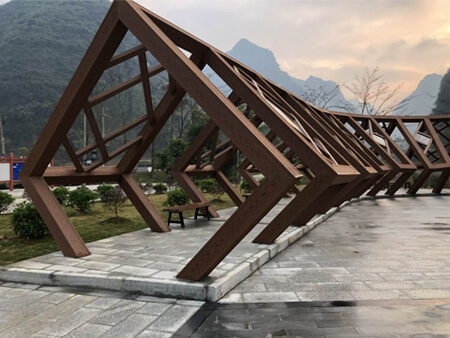 As a company specializing in composite wpc pergola products, Dongguan BettoWood New Material Tech. Co., Ltd. has a very popular composite wpc pergola, which is deeply loved and welcomed by customers. It is not only because of their superior quality and natural look, but also because of their incomparable advantages in price.
In addition, their service attitude is first-class, in order to bring good products to more people.